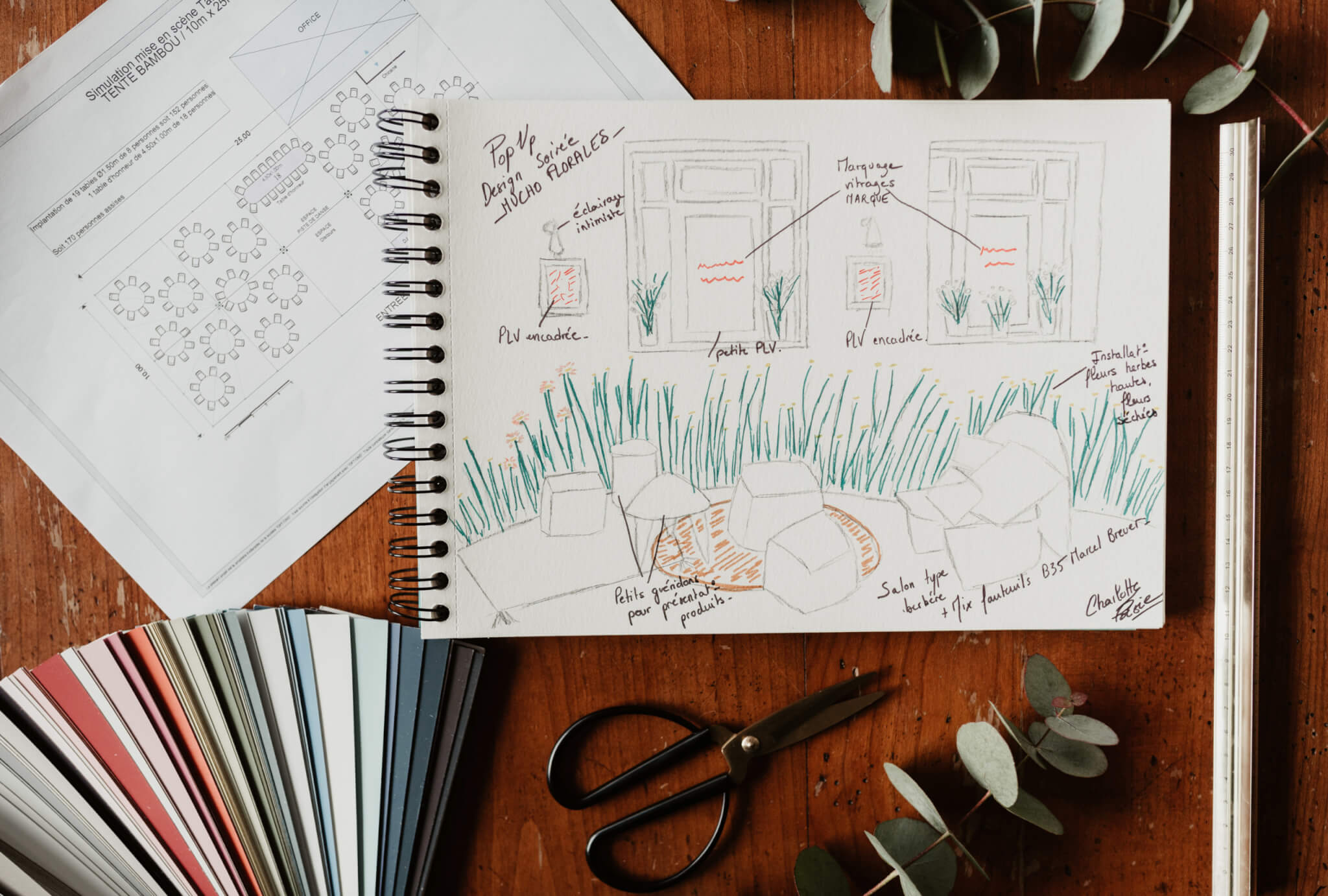 Consulting, Design and Production, complete management of your event
Benchmarking and finding inspiration from home and abroad take a full part in our creative process: we immerse ourselves in your universe, your environment, your history, your brand. We compose your personalized event, in line with your marketing and communication strategy.
Your project is designed on the basis of precise specifications tracing all of your needs and our discussions.
By using our services for your event in France, you contribute to a strong Corporate Social Responsibility commitment: you promote people, local service providers, you reduce the carbon impact of your event, you contribute to donate 1% for the Planet. Discover our commitments – your eco-responsible actions.
We are firmly convinced that an emotion-generating event will have a positive and lasting impact on your image.