FOR A UNIQUE EXPERIENCE, THAT STANDS OUT AND CAUSES EMOTION
The Charlotte Poésie agency offers its services in events and styling – scenography for its professional customers: the image expression of your message.
Gala dinner
Customer dinner
Cocktail
Opening
Product launches
Brand event
Scenography and decoration
Window dressings
Art direction and shootings
Gastronomy,
Wine & Spirits
Design, Decoration & Crafts
Cultural & Artistic
Fashion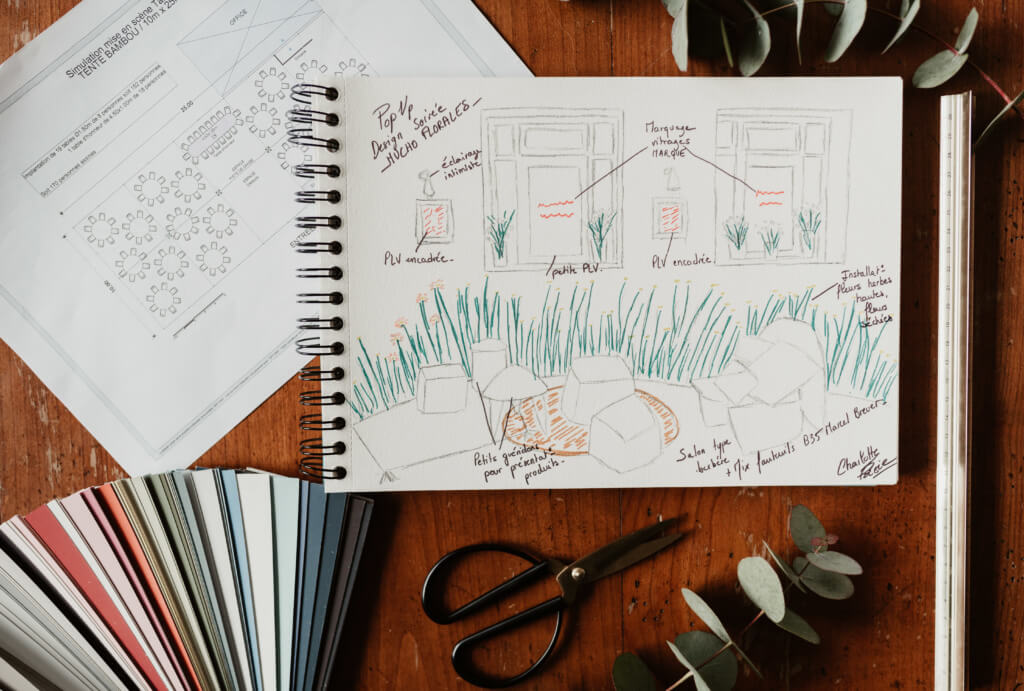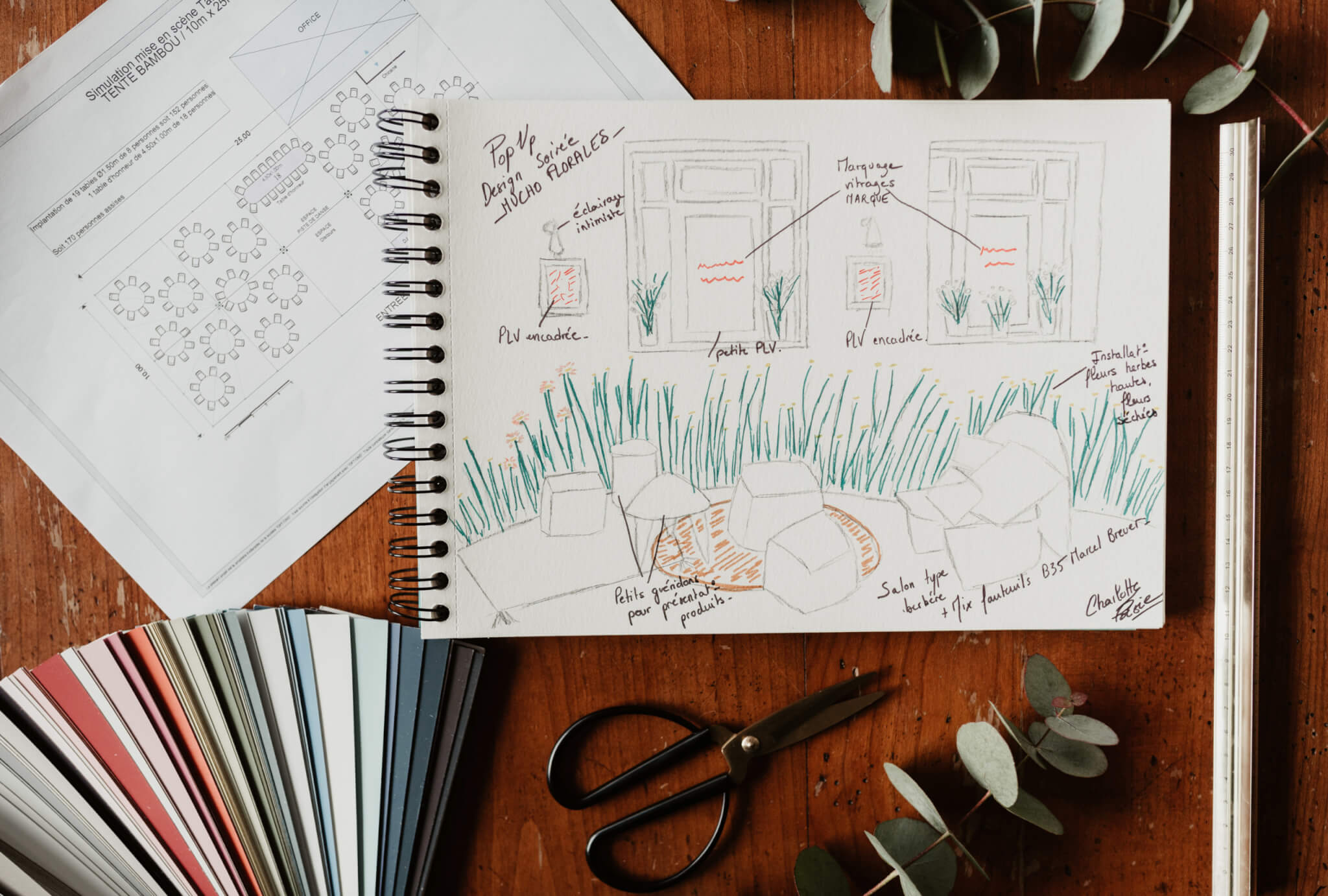 And finally the agency Charlotte Poésie also collaborates in white label / freelance with other event production agencies.
Consulting, Design and Production, complete management of your event
For your internal and external communication, to your employees, to your customers, we stage your events with passion and rigor.
Benchmarking and finding inspiration from home and abroad take a full part in our creative process: we immerse ourselves in your environment, your universe, your history, your brand.
We compose your tailor-made event, in line with your marketing and communication strategy.
Your project is designed on the basis of precise specifications tracing all of your needs and our discussions.
We are firmly convinced that an emotion-generating event will have a positive and lasting impact on your image.

The most beautiful stories are authentic. Let's bring your story to life…
Portfolio / Past Experiences
A look back at some of the founding Charlotte's event projects.
Knowledge and experience … where it all started.
ACKERMAN
(Orchidées House) / Bicentenary of the Company – Day and Evening for their B to B France & Export Clients (2011) / VINEXPO Bordeaux stand and evening (2011) / Launch of the Wine Travel Tour "Travel to the center of the bubble" (2011 ) / General public events in cellars around food and wine pairings (2010 – 2011)
CORDIER-MESTREZAT / VINEXPO Bordeaux stand and evening (2013)
GASCOGNE BOIS /Press and Bloggers event in Paris (2015) / Stands and evenings Trade fairs in Paris, Nantes (2014 – 2015 – 2016) / Art direction Photo Shooting of new product ranges (2014 – 2015)
IEP BORDEAUX + UNIVERSITY OF BORDEAUX MONTAIGNE: CPP SPHERE / Conference-debate Public and Political Communication (2018) around Storytelling and Ecological Transition
WEST COAST: BORDEAUX FETE LE VIN APÉROSÉS / Events for the general public around wine, gastronomy and entertainment in Bordeaux (2018)
WEST COAST: ROXEL / Company anniversary party for their employees (2018)
and other stories…